This project is a first exploration in my 'female' gaze on the male nude.
It started with my wondering why we hardly ever see the male nude in the arts and media. Moreover, the male nude is often depicted in a very unilateral and stereotypical masculine way. Therefore, I was looking for a more versatile perspective on the male nude, in which there can be played with the balance between feminine and masculine characteristics.
The name of the project '100 grams' refers to the difference in brain-mass between a male and female brain. It was thought in the old days, that this difference in size also explains the differences between men and women. Although we do not believe this anymore, we still have the same fixed ideas about masculinity and femininity.
I explore in this project the philosophical question that we could ask ourselves: are we that different or can masculine and feminine characteristics also be united in one person?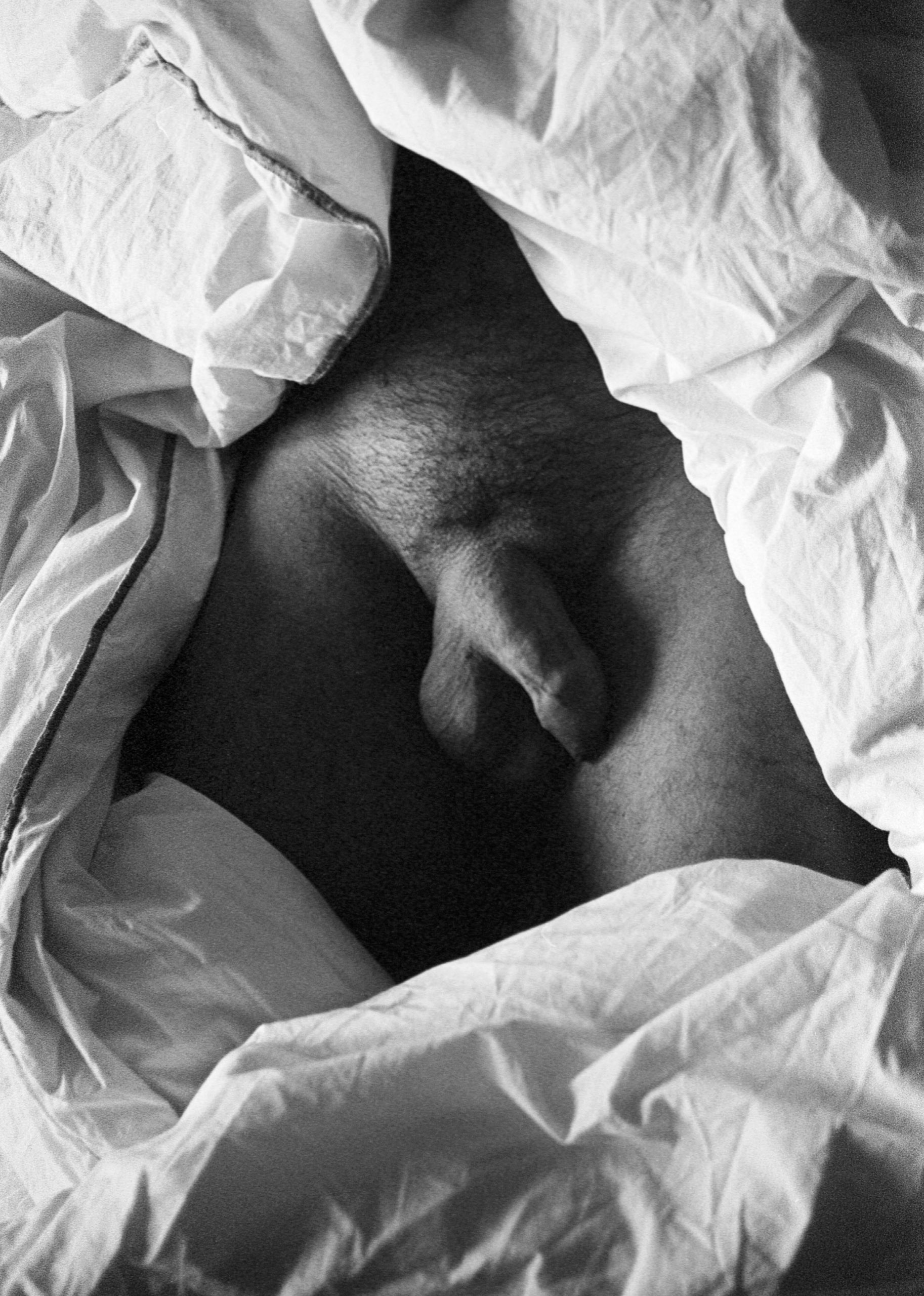 Did you ever look closely at a nude man?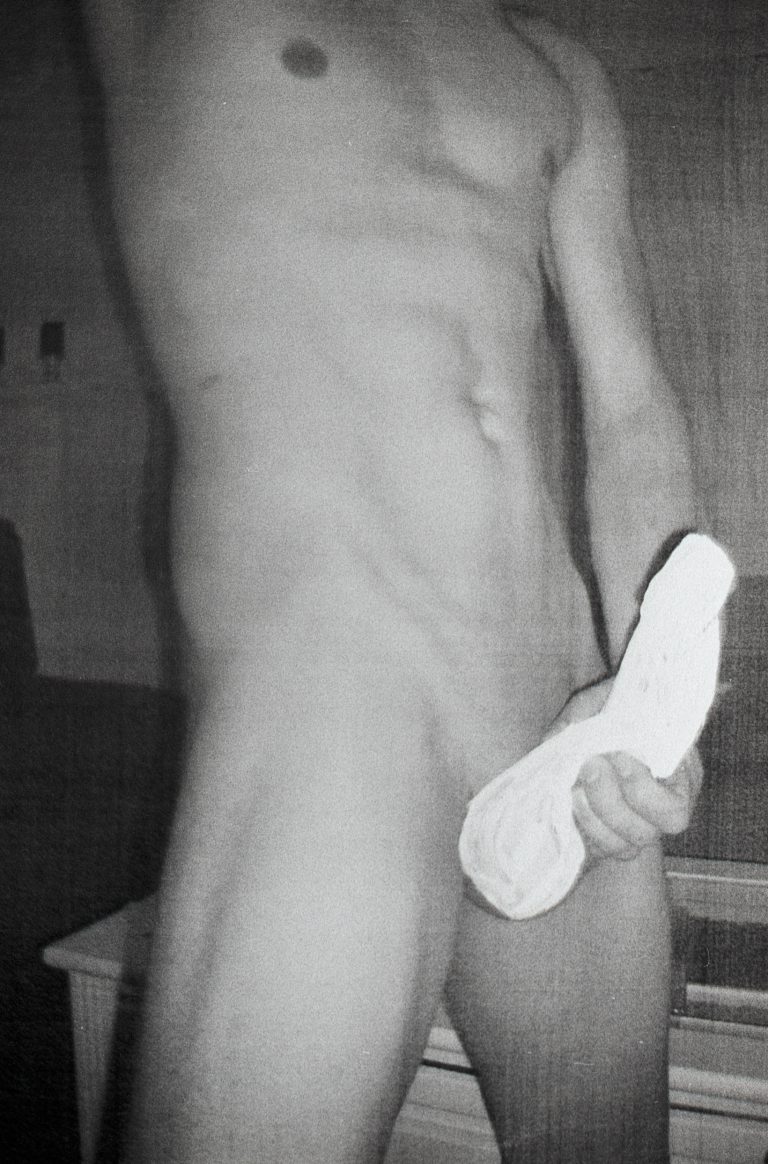 This was my first call for this project: "looking for men and women for nude photo sessions with the aim of investigating how we resemble each other."
A few hours later, I the e-mails of men were flowing in. In just two days I received over fifty e-mails from men, so I had to take the call offline. 
There was not one e-mail from a woman. I was astonished and put away the e-mails for a few days. After that, I started reading all the e-mails and replying them one by one. 
It was back then I also received my first 'dickpick'. It scared me so much that I immediately photographed it with my analog camera to soften it. After that, I removed the dick by painting over it. Now I could look at it. 
A lot of question came to my mind. Why are men so enthusiastic to be a nude model? Why does an erection scare me so much? Is this all normal?
Immediately, I got really excited about my project to photograph men. A few weeks later I had my first photo session. I was kind of nervous, because I did not know what to expect. 
So it happened during my first session that my model got an erection. The funny thing was I did not even see it until he said 'sorry'. I was so focused on my composition and lighting. 
That day I learned men can get erections even if they don't want to. In women you do not see physical arousal so directly. We can more or less hide it. Men can't.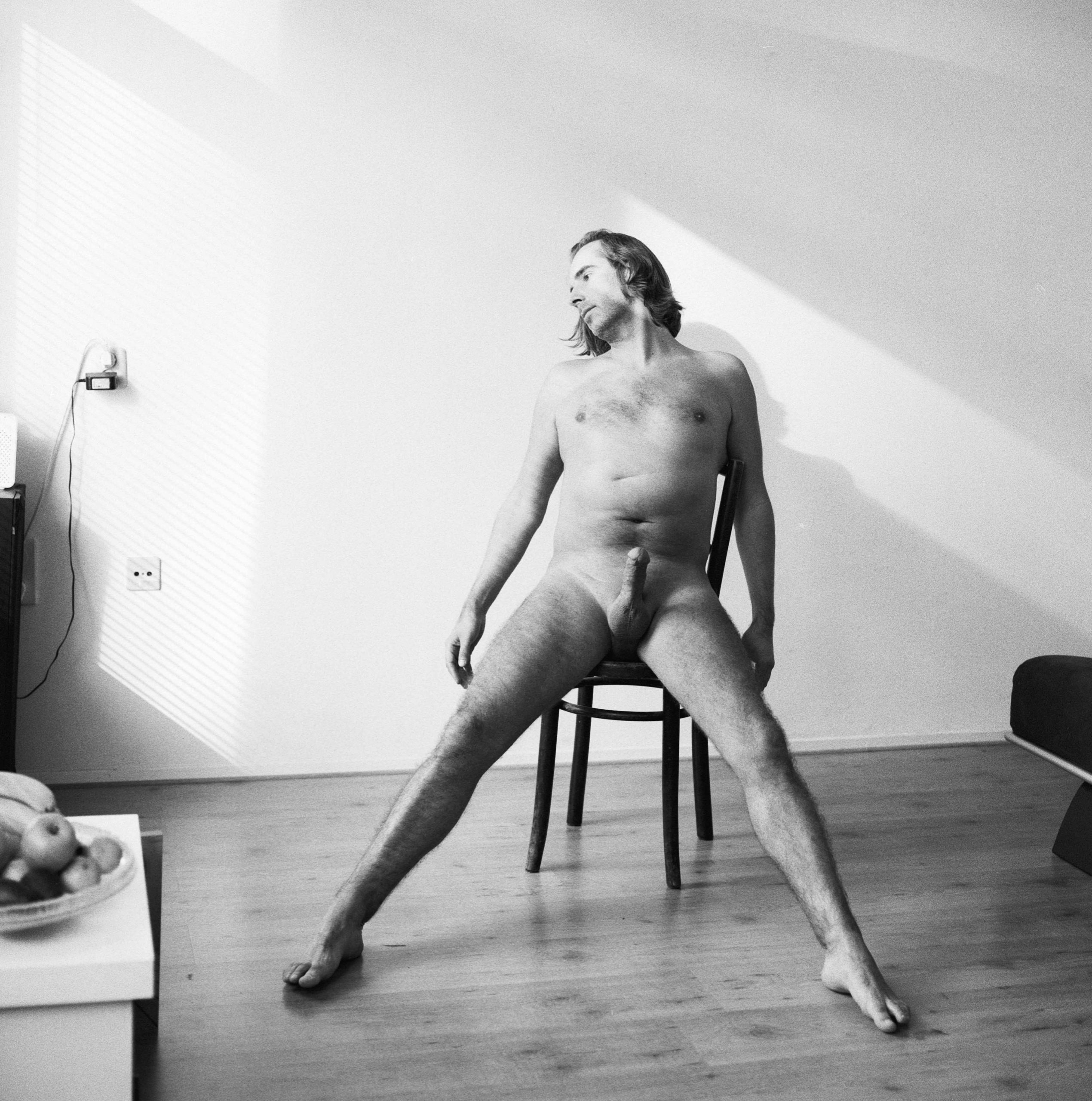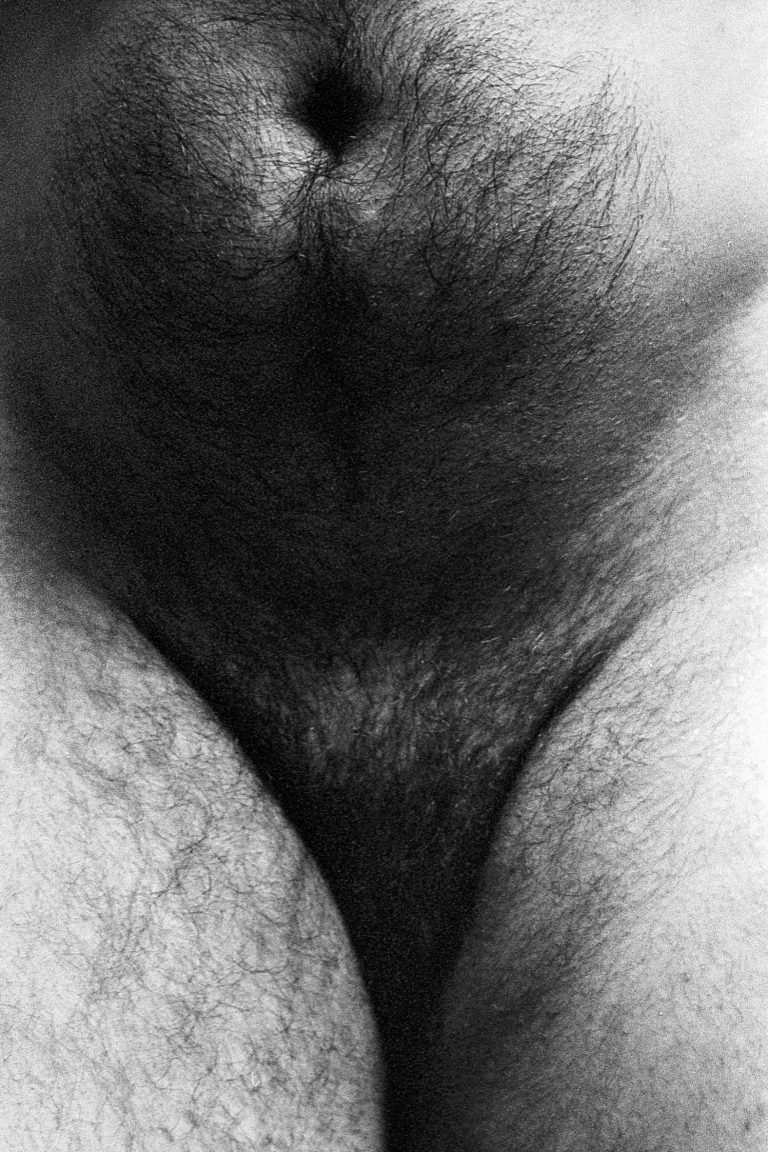 Nevertheless, I started to avoid erections for a long while, because I thought it would cloud my investigation.
To me, an erection was  very directly connected to male sexuality, power and also danger. I went pretty far in hiding the penis. 
I finally defeated the monster, I thought. No more power, no more danger. Until I realized I was being ridiculous, because the penis did not do anything bad to me.
So I started to look at it from a photographic perspective. The penis returned and I even started to see it as something beautiful.
By photographing nude men in full glory, I removed the load. It improved my relationship with the penis, and in general, with men.
Women look at men too. What do they see?
What if we could redefine ourselves as humans?
"Men look at women and women. Women watch themselves being looked at." – John Berger
These words from John are still true. It is so normal to look at women. And especially when you look at the nude, it is still mainly the women that we like to look at. But why?
I heard all sorts of things. The female body is more beautiful, a penis is ugly, men are just more sexual than women. But what about these sculptures of naked men from the classical period? At the time we did like to look at a man. The sculptures represented powerful men, taut and muscular with a gleaming chest. And, funny enough, a small penis which was consonant with the Greek ideals of male beauty and an epitome of high culture and civilization. A large erect penis was seen as vulgar and outside the cultural norm.
Ever since, some things have changed, while other ideas have remained the same. We prefer naked women over naked men. An erect penis is still seen as something vulgar, but a small penis is also far from ideal. During the project I realized men are a bit concerned with their genitals and I can see now why. Our beauty ideals and have stayed the same. Men need to be muscular and the soft side is seen as something 'gay'. And although women are increasingly investigating their sexuality, there is still a believe that men are more sexual than women. 
By doing this project I came across all these ideas and I had the opportunity to challenge them. I discovered the male body – including the penis – is beautiful and interesting. And that there is more to see than just muscles and manly postures. A lot of people recognized some postures as being feminine. But is it? Maybe some people also like the more soft side of a man. What if men showed this part of themselves more? Can they still be a man?